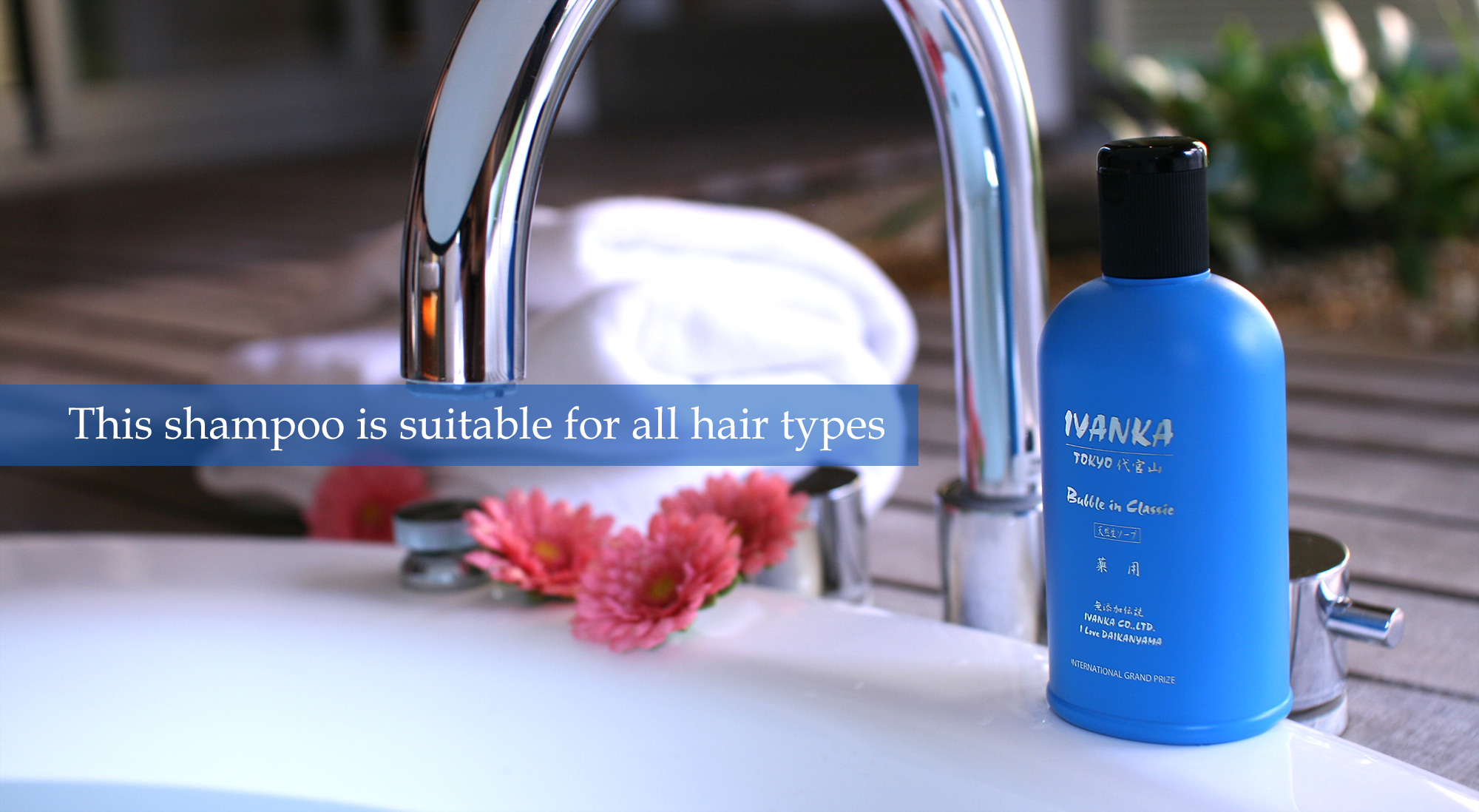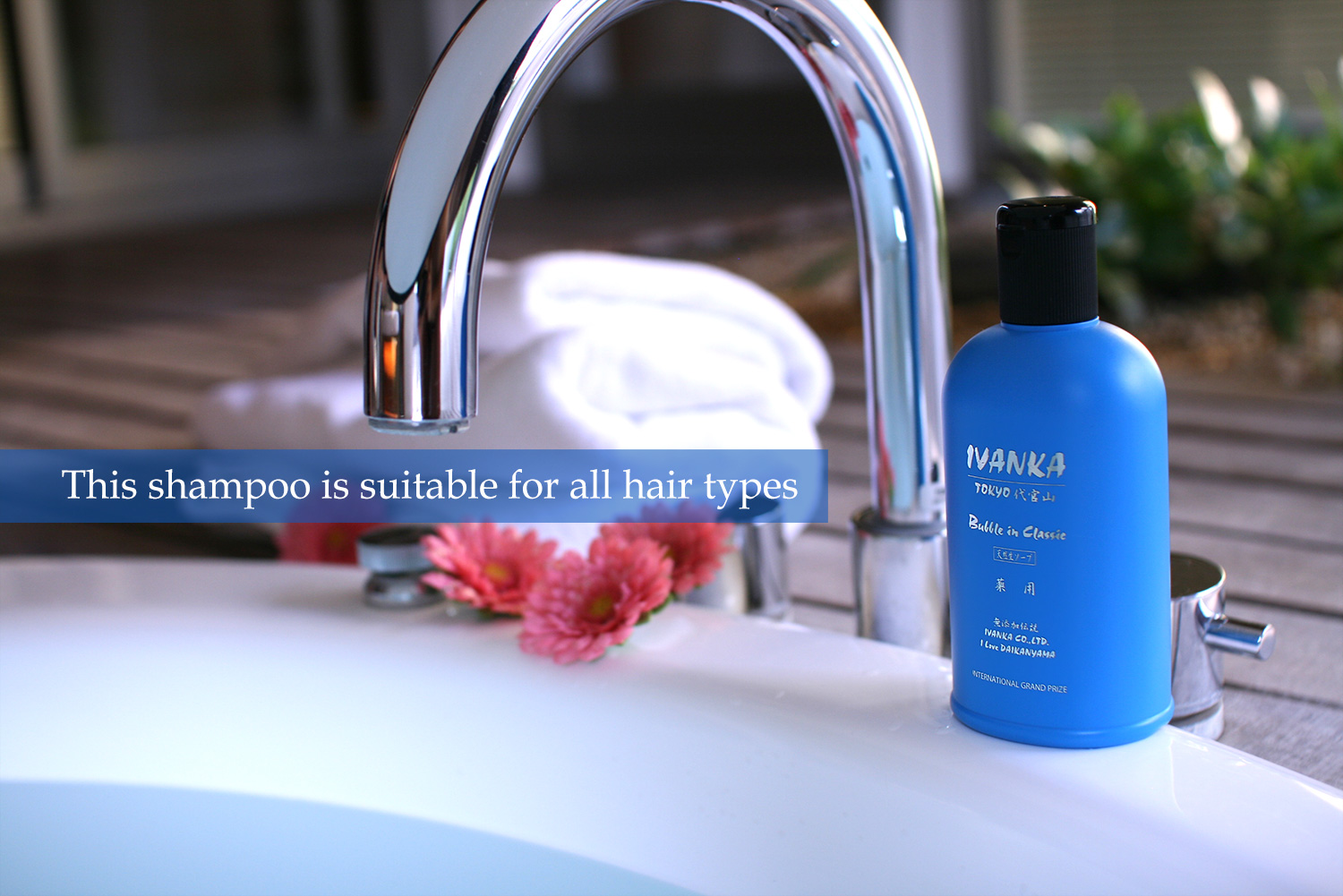 Making you feel your most beautiful self every single day.

Ivanka Classic is suitable for all hair types and contains a golden ratio of natural ingredients. With continuous use you will start to notice your hair become beautiful and easy to manage.

The high concentrations and high purity of the natural ingredients work together to enrich your hair every time you wash your hair so that you can achieve maximum results.
The shampoo contains a golden ration of the natural ingredients.

'Ivanka Classic' is the prototype of 'Ivanka Bubble in'. 'Ivanka Bubble in' is our most prestigious shampoo that gives you the most incredible result to your hair and scalp.

Using 'Ivanka Classic' 5 times gives you the equivalent result as using 'Ivanka Bubble in'.

The content of the ingredients is such that Peony extract, Soybean extract, Carrot extract, Scutellaria, baicalensis extract and etc. These natural medicinal ingredients are blended in the best balance, helping scalp circulation, activating the cells and helping the growth of hair. This makes not just beautiful hair but also a healthy scalp.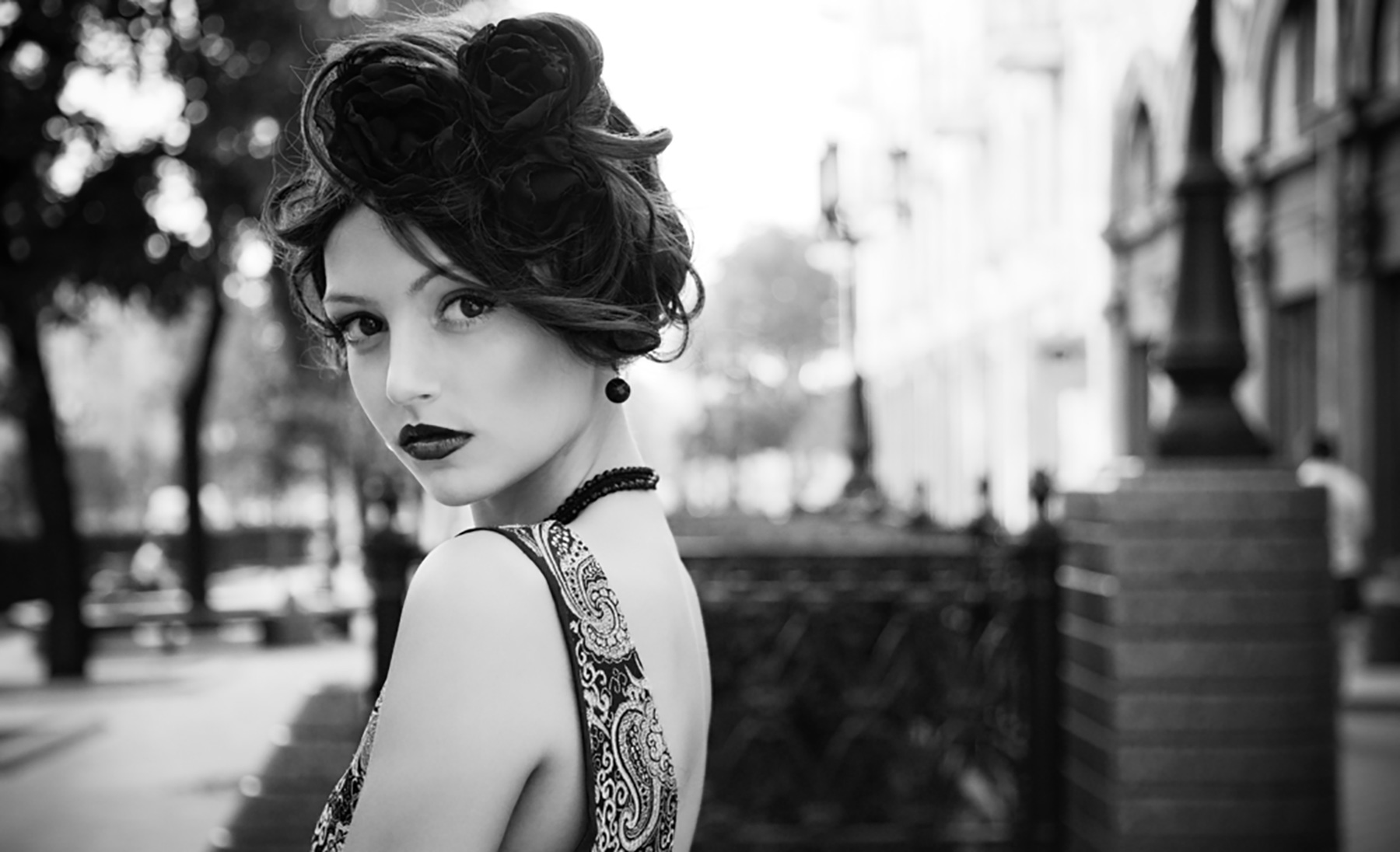 The Golden Ratio principle breathes life into shampoo.

This is a story from the 1980s before IVANKA was started. From the desire to make our regular clients' hair beautiful, we felt our way through repeated trial and error to make a hand-made shampoo to distribute to clients for use at home. Recent research has shown that the blending ratio of the component ingredients in that shampoo was the Golden Ratio that makes hair beautiful and scalps healthy.

IVANKA Bubble-in Classic Shampoo faithfully reproduces that Golden Ratio and we have succeeded in compounding a variety of natural ingredients that have a multiplier effect that was technically impossible to achieve at the time of establishing the company. It is a revival shampoo and is the prototype to Bubble-in.
Thin Hair
The gentle bubbles of Ph 5.5 rejuvenates your scalp, prevents hair loss and helps the cycle of new hair regrowth.
Curly Hair
By adjusting the moisture levels in your hair, you will find your curly hair easier to manage.
Damaged Hair
Special natural ingredients help to improve your damaged hair from the inside.
Straight Hair
The hair becomes even shinier and more beautiful due to the golden ratio.
Ivanka Bubble in Classic is suitable for all different hair types.
You can share this shampoo between your whole family.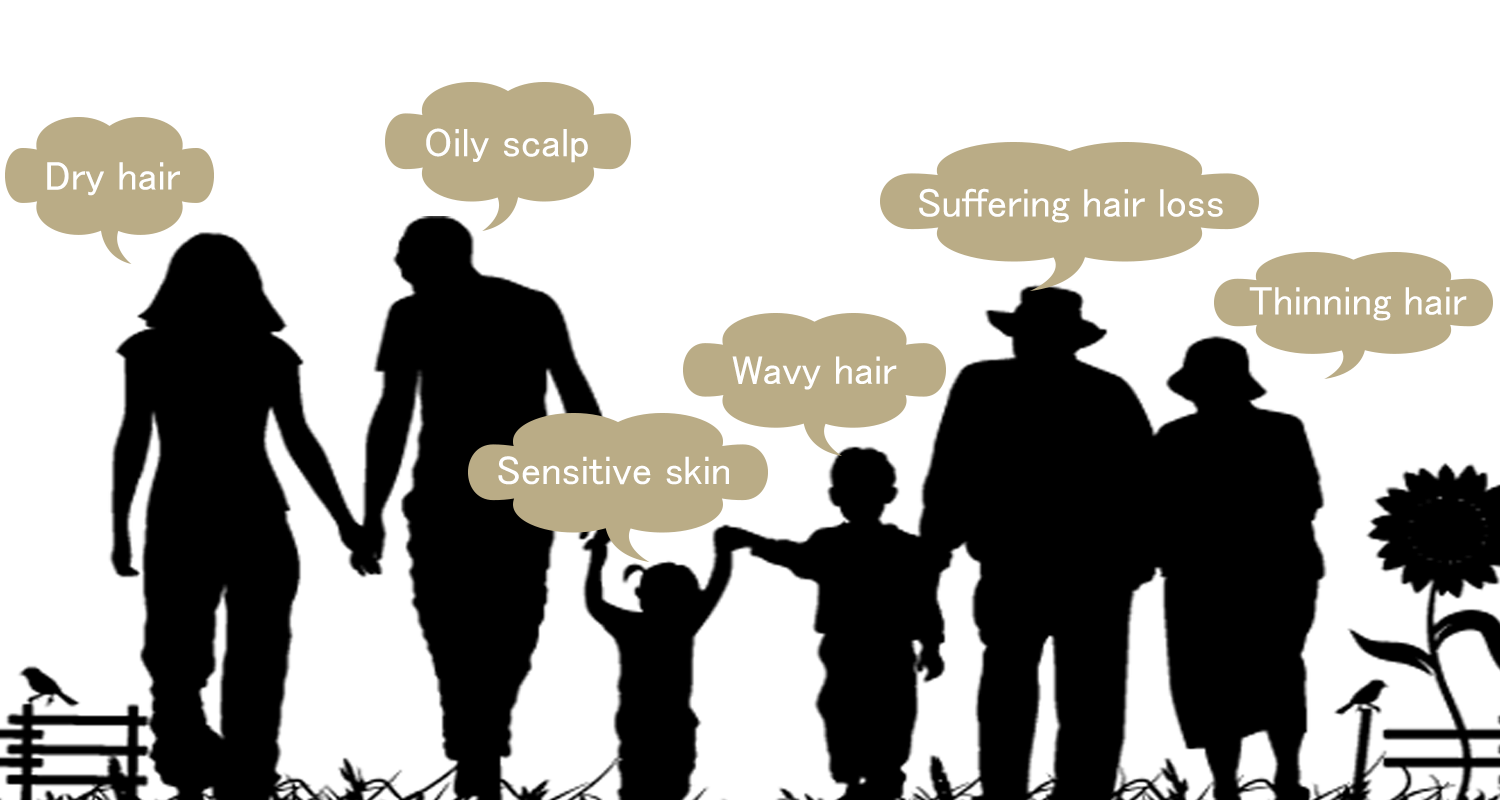 Safety
We pursue safety, no preservatives, no added colour, no perfume, no mineral oil and no harmful ingredients in this shampoo. Gentle for all age.
Natural ingredients
The high-purity natural ingredients have been blended together without compromise to make beautiful hair. It works from the inside out to transform your hair into your ideal hair.
Foam of the shampoo
We use the highest-grade amino acid-based foam that is gentle to hair and a scalp. This shampoo creates less foam compared to shampoos that are made from soap or oil.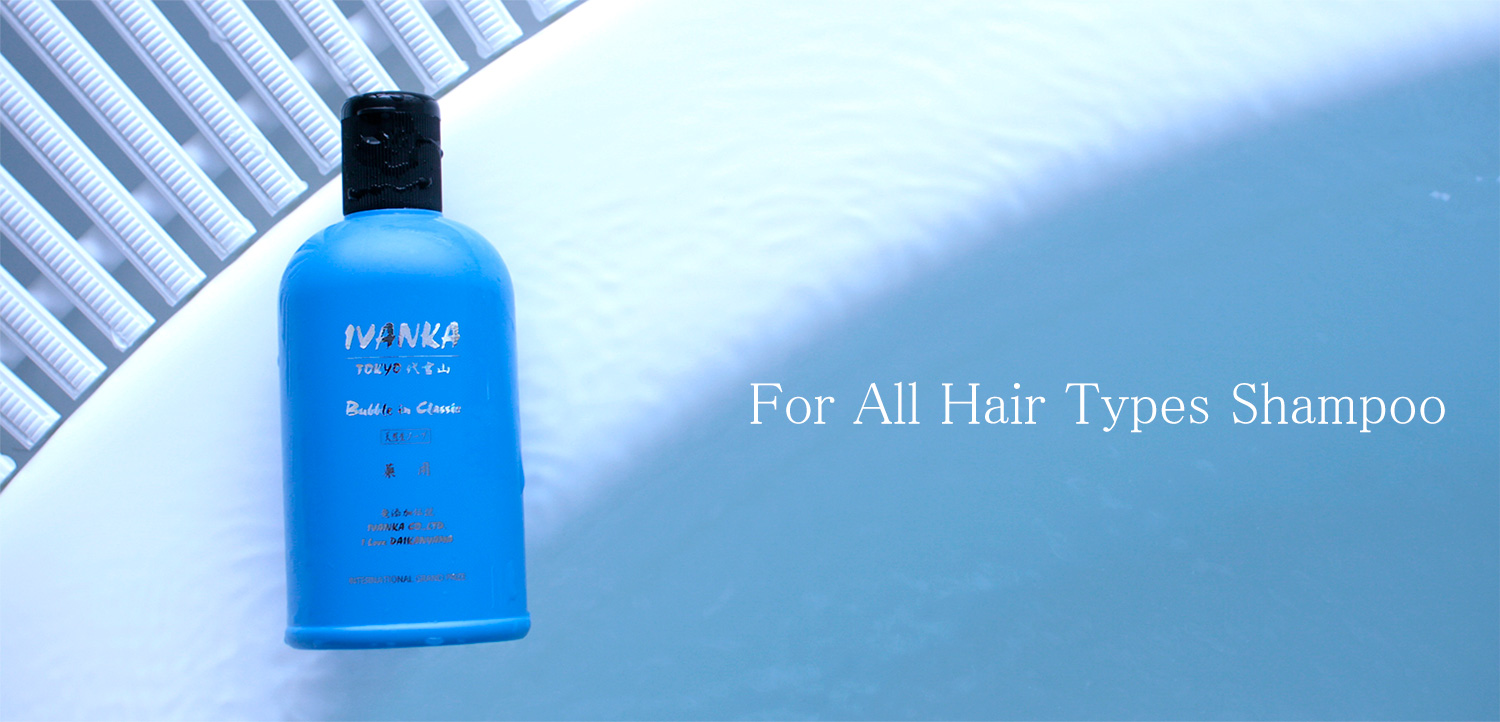 Make a difference with quality of your hair.

Classic Shampoo makes you realize you can ask a lot from shampoo.
You expect shampoo to clean your hair and give abundant moisture but at the same time you don't want it to weigh down your hair.
Classic Shampoo is an all-around shampoo to transform your hair closer to your ideal quality of hair. It will satisfy whatever condition of your hair you hope to achieve.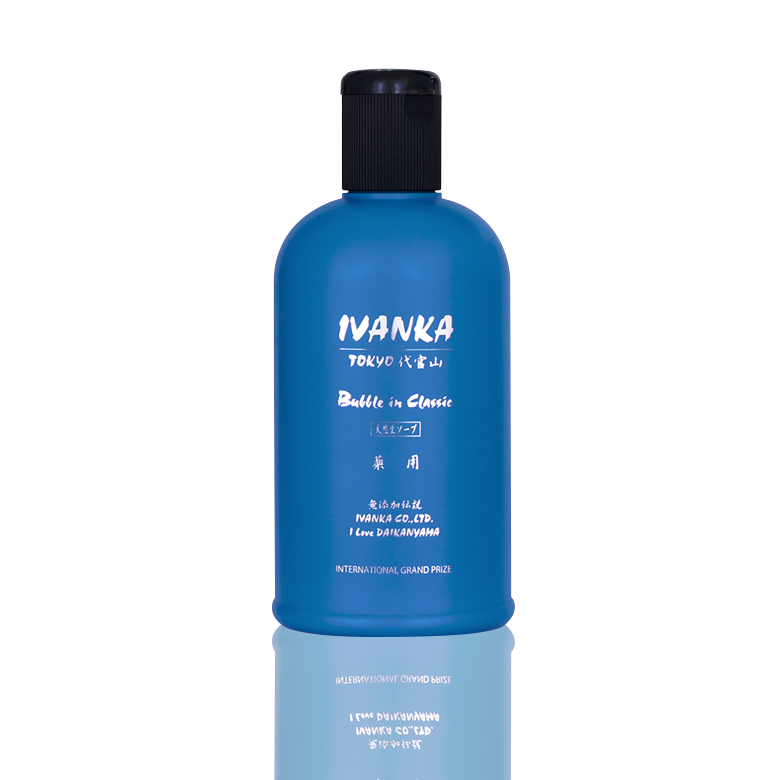 Bubble in Classic Shampoo
Price:JPY 14,040